Your go-to Perth earthmoving company providing exceptional service at a high standard.
Residential
Single and multi-unit developments to some of Perth's most exclusive homes.
Commercial
We can help with all your commercial needs. Large commercial sites including carparks and stormwater installation.
Unique Project?
With 30+ years experience in the industry we have seen it all. Contact us to discuss your requirments.
G&V Earthmoving have been providing high standards and professional advice to Perth's leading, boutique builders and developers for over 30 years. We are a family operated, owned and run business with long term staff who offer experience and high quality workmanship.
Having such experience enables us to provide our builders the right advice and the most cost effective and correct way to carry out earthworks that are required on each individual site.
30+ Years of Experience
Family Owned & Operated
Experienced Staff
Quality Workmanship
Long Term Staff
Cost Effective Solutions
Professional Advice
Tailored Quotes
Hassle Free Earthmoving
We are industry leaders in the earthmoving business. Let our professionally trained team take care of your earthmoving requirements.
No Job Too Big or Small
From simple single dwellings to large exclusive homes, Multi-unit and commercial developments we have the experience to complete the task at hand.
High Quality Outcomes
We understand your job needs to be done right the first time. Time is money and money is time. Let's not waste either and get the job done right.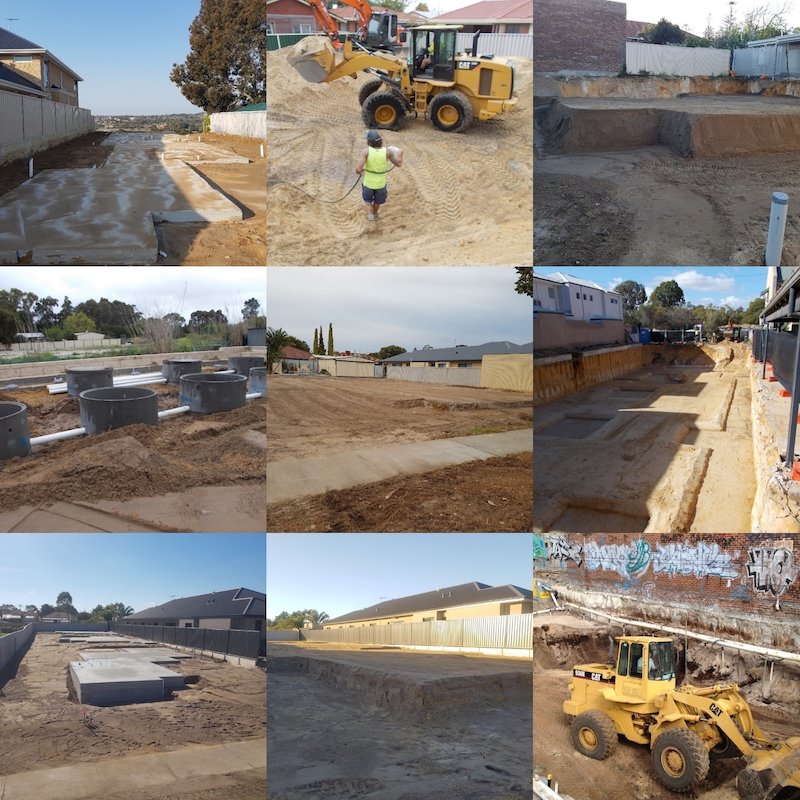 We would love to assist you with your next earthmoving project. Get in contact with the friendly team today. 
48 Beringarra Avenue Malaga, WA, 6090